But not really. Latest addition to Buhaki Bungalow is this nifty John Travolta pillow, perfect on the porch swing! "Signed" and dated 1978, the year
GREASE
came out, which will forever kick the ass of stupid High School Musical. You kids these days WISH you were as cool as we were back in the late 70s when we wished it was the 50s but didn't quite get 50s fashion and thought it was perfectly reasonable to use actors in their late 20s to early 30s as high school students! Grease. Is. The. Word. But nice try.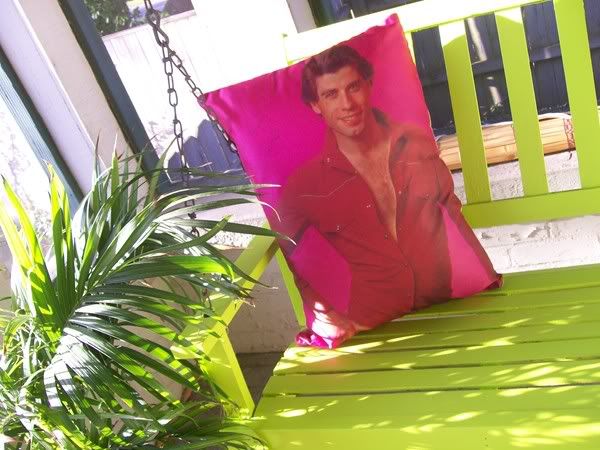 Silver coverealls are genius. And this video is way more suggestive than I remember. PS, Kinnicke was really hotter than Danny. Gotta love a bad boy who doesn't wish he was anything but.
Some blooms at the Bungalow...iris, peonies, potted plants on the fence (pots painted by the kid) and on the bench by the garage. Just ordered a slew of irises since these bloomed, my first ever (lets hope I have the right touch with them!)....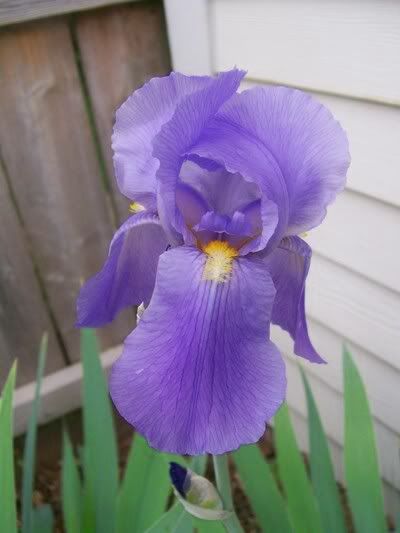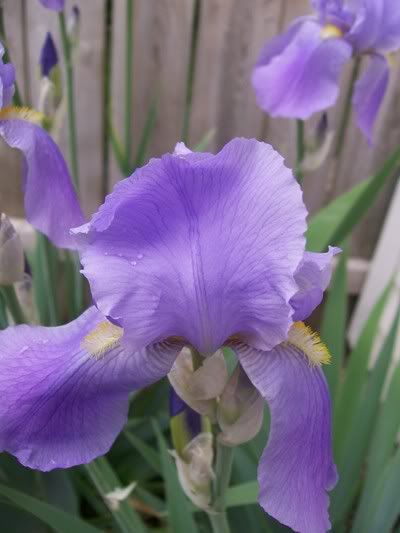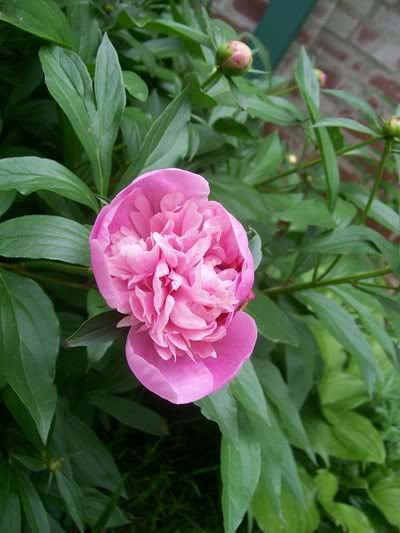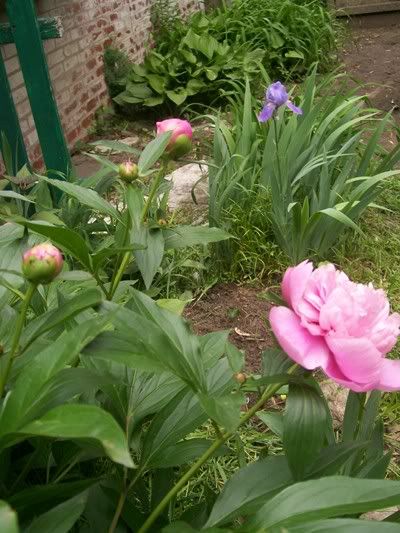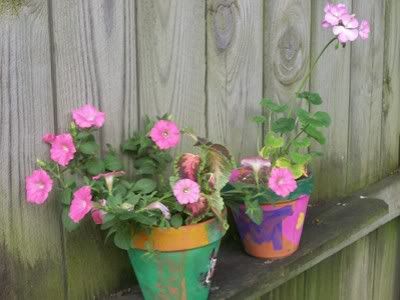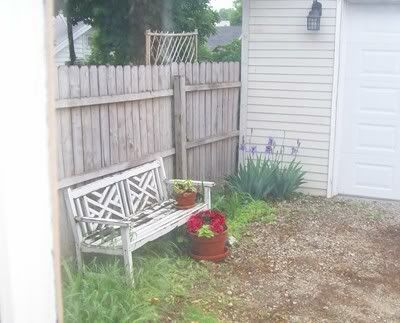 Meet mini-monorail-squirrel...there is a Mommy & 2 babies that run the fence daily.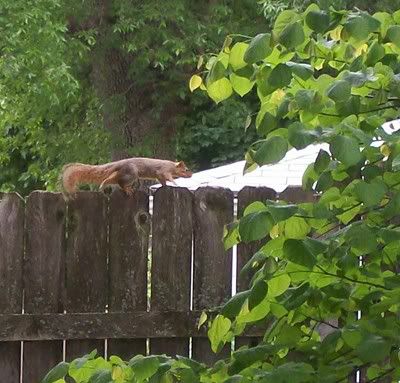 ~Ang